Los Trómpiras,
The authentic tacos al pastor in Berlin
This taco is the result of the gastronomical and cultural mixture between the Lebanese and the Mexicans at the beginning of the last century. This particular outcome in the traditional Mexican street food is now in Berlin with Los Trómpiras.
The best and only tacos al pastor in Berlin
You will experience the authentic taste of the Mexican street food with the best and most representative taco of all, the taco al pastor.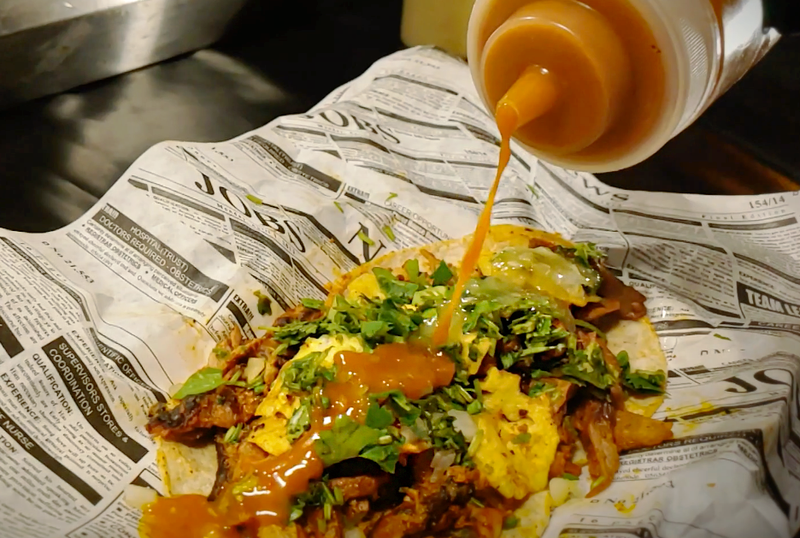 About us
The first and only real tacos al pastor from Mexico in Berlin.
Los Trómpiras bring the authentic "taco al pastor" of Berlin. Prepared in the traditional way with sliced meat marinated in salsa made with the genuine recipe from the old days. With different kinds of peppers and achiote. The meat is cooked slowly on a vertical rack (the "trompo" as we call it in Mexico) and, when ready, is sliced from top to bottom. Then it is placed on the corn tortilla. Then, the coriander, the onion, the pineapple, the lemon and our original hot sauce are added to the client's taste.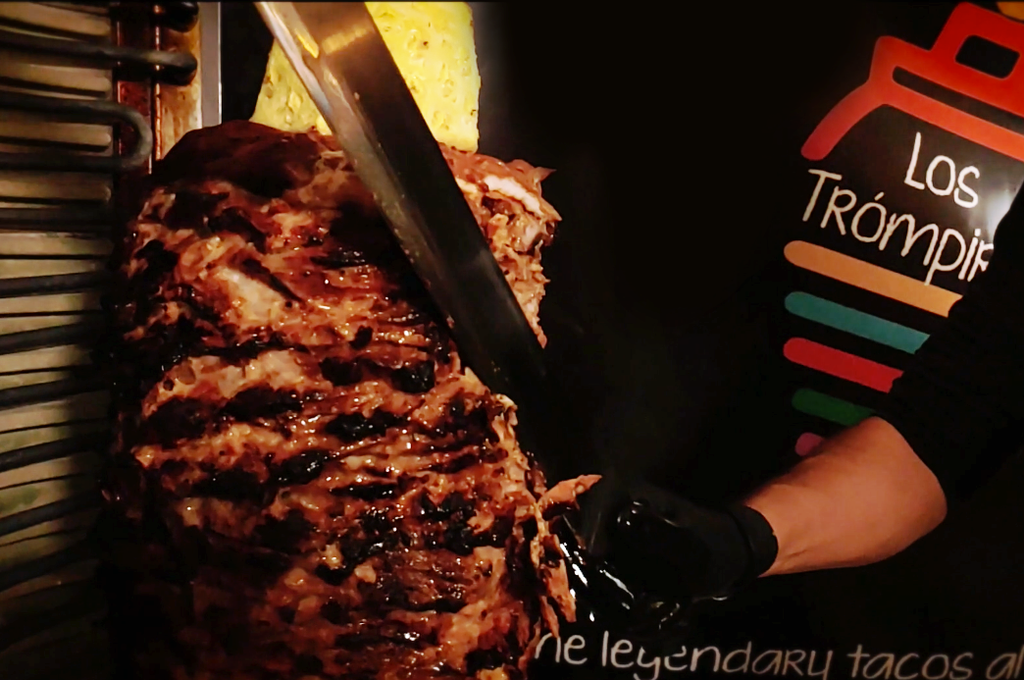 Order online our Al Pastor grilled meat and our salsas !

Enjoy the authentic taste of Mexico streets at home.
Now we also have many different authentic Mexican products for you in our on-line store. We deliver all over Germany.
Salsa verde Herdez
Product information
Salsa Verde Herdez 240 g, one of many delicious sauces from Herdez. Fruity and mild green salsa. Delicious for chilaquiles, enchiladas or simply for scrambled eggs or on the tostada.
Tortillas Chips (totopos)
500 g bag of tortilla chips in the most authentic Mexican style. As a snack or to cook chilaquiles.
Salsa Chipotle Herdez
210 g of one of them most delicious style of Mexican chiles.